Getting real with you
I've woken up this morning to two new donations from beautiful friends of mine. This is where I get my inspiration and I'm so grateful for each and every one of you. Grateful to those around me who have my back and know my heart.
I'm going to share something very real with you right now. It's hard for me to talk about, as I feel ashamed of myself. I guess deep down it's likely the reason that I've withdrawn from writing too much on Facebook or that I've taken so long to register for the D2D this year.
Back in July 2019 I was following up on a friend and I realised we were no longer connected on fb. When I messaged and asked why, she told me that she had reached out to me on one of my public DV posts and told me in a round-about way that she had been subject to it. And you know what I did? NOTHING! I apparently just liked the post and moved on! She told me that it was ironic that I preach about DV and how bad it it, yet I couldn't even reach out to her. The worst of it was that this was the first time she had taken the courage to speak up. And I blew it!
I felt mortified. I had never seen the message, at least not for what it was. I've not seen it since. I can't remember what it said. I don't know anything about it. I just know that in the flurry of activity I missed something very important. And this could have been a life changer for my friend. It was a life changer for me, because as a result I started to think that I'm just a hypocrite and a terrible friend. And my DV related posts dwindled.
It got me wondering what people think of me. What my friends would think when they saw me at it again this year. Would they roll their eyes and say, 'here we go again. She's back badgering us for money.' Maybe they would think that it's just a game for me. That I don't actually care about their lives. And it caused me to pause. I know deep down it was the reason I didn't register earlier.
But I'm back. Because this cause matter. Much more than my pride. Much more than what people think of me.  Because it shouldn't be swept under the rug. Because all over our country right now, people are afraid. And we should never be in that position, especially with somebody who apparently 'loves' us.
I care about you. Please know that this is not just a fundraiser to me. This is about saving lives. About helping others to find some support, some courage and some hope. I need to do this. I need to feel like I make a difference and that I'm helping.
I feel such remorse for my friend, who I let down, but I can promise you that I will try my hardest not to let anyone else down. I will vigilantly read your messages. I will be here if you need me.
To those of you who have supported me in the last 48 hours, by liking and sharing my page, by encouraging me, and by donating to this cause, THANK YOU! Every instance makes me realise that I need to do this again this year. I need to have a voice and join the fight to stop DFV.
Thanks for taking the time to read this message.
Love Donna ❤️
And so it begins!
Many of you know that every year for the past five years I have completed a 12 hour overnight running event in May, as part of Domestic and Family Violence prevention month. I have had so many wonderful supporters from here, who have helped me raise more than $12,000 and I'm so grateful for you all!
This year I've been slow off the mark. I'm tired. Overworked. Heavy. Unfit. I've lost my drive. Yet as I look around, particularly in a world that has been turned on its head, I now see more and more the need for us to create awareness about DFV and think of creative ways to help people to gain support, both victims and perpetrators.
I am on edge and short tempered right now. As a result, I am less tolerant of those around me. I can't imagine living in a household with increased stress, unemployment, financial burdens, fear, where people can't escape each other. Our DFV hotlines are ringing more than ever. Our police force are busier than ever. Our victims are more fearful than ever. Our perpetrators are more desperate and out of control than ever.  In China during lockdown, DVF reports doubled!
So today it begins for me. The need to drive home the point that we need to do something. Whether it's getting the word out, offering support or giving financially, we need to stand up and say that IT'S NOT OK. NOT NOW. NOT EVER.
I'll really need your encouragement to pull this one off this year everyone! Thanks in advance!
Love Donna ❤️
Thanks for visiting my fundraising page for the Darkness to Daylight Challenge!
Every 1km in the 110km challenge represents on average a woman, child or man's life lost to Domestic and Family Violence. Together we are running through the night to bring Domestic and Family Violence out of the Darkness and into the Daylight.

With your support we can make a difference in the lives of those affected by Domestic and Family Violence, and help end the cycle of violence.
My Achievements
You received a donation of $110!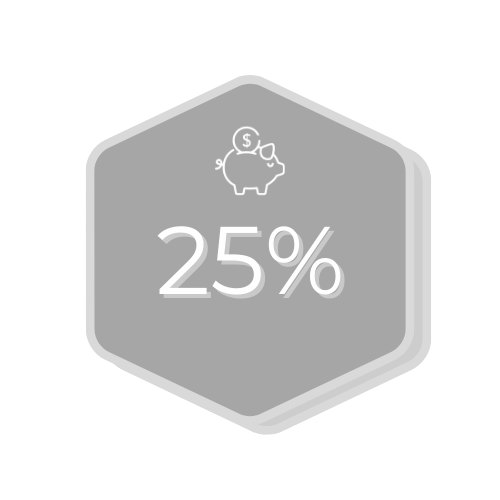 You have reached 25% of your fundraising goal!
You're half way to your fundraising goal!
Wow - you're so close. 75% of your fundraising goal!
Congratulations! You have reached 100% of your fundraising goal!
You received $110 in a single donation!
You have reached 25% of 110km
You're half way there!
You have completed 75% of the distance!
Congratulations! You have completed 110km!
110 000 steps completed
Love your profile Pic!
Well done on adding a blog!
Thanks for sharing your page!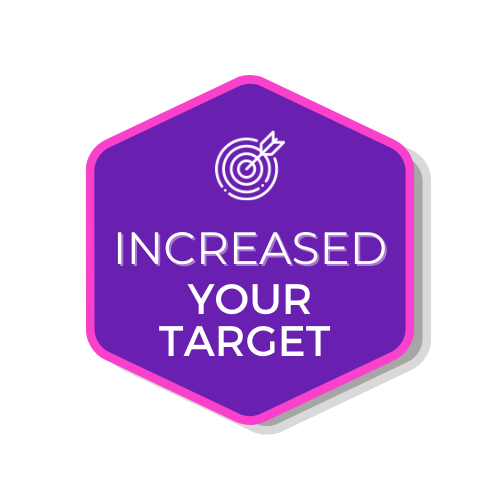 Great work on increasing your fundraising goal!
Gratitude Champion - donor thanked
Thank you to my Sponsors Mark Heuston
Janelle Fox Skye Turner Kylie G Arnold Toni Henwood Anonymous Helen Robison Samantha Gould Roslyn Mcintyre Donna Pottinger