The purpose of Darkness to Daylight is to run with a message that those affected are not alone, that our community cares, that we can all make a difference, that DFV has to end.
Darkness to Daylight is held annually during May which is Domestic and Family Violence Prevention Month. In 2020 Darkness to Daylight will take place on the 27-28 May.
Participants can run the full 110km individually or take on the challenge as a team. Alternatively, there is a 10km and 3km run in the morning, giving people of every ability an opportunity to take part.
There are lot's of ways to get involved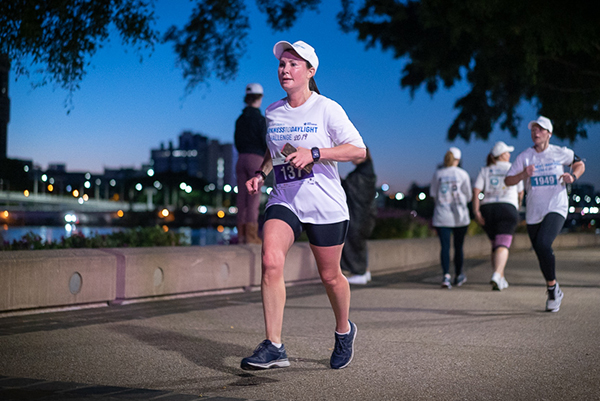 Individuals
Do you love ultra-marathons? Or are you more of a Sunday morning stroll by the river kind of person?
Either way, there's a way to get involved in the Darkness to Daylight Challenge with 110km, 10km and 3km options available.

Teams
A challenge of this size often requires a team effort, so why not gather your colleagues or group of friends and tackle the 110kms together?
It's a great way to have fun and bond as a team, but also start a conversation about domestic and family violence.
National
Not in Brisbane? Busy that day? Why not get involved in Darkness to Daylight National?
The aim is to complete 110km over the month of May, logging your progress from anywhere online.