Thanks for visiting our fundraising page for the Darkness to Daylight Challenge!
Transport for NSW involvement in Darkness to Daylight is part of our commitment to domestic and family violence prevention and raising awareness that abuse will not be tolerated in our workplace or community.

Every 1km in the 110km challenge represents on average a woman, child or man's life lost to Domestic and Family Violence. Together we are stepping through the night to bring Domestic and Family Violence out of the Darkness and into the Daylight.

With your support we can make a difference in the lives of those affected by Domestic and Family Violence, and help end the cycle of violence.
Thank you to our Sponsors Jim Coleman
Kjr Legal Services David Solomon Mutiyah Witin
Jenren ? Anonymous Peter And Maree
Anonymous Peter Smith Christopher James Crowe Anonymous
The Valley Way Girls Clickersonline Darren North Third Hemisphere Amy Kraemer Sue Wilson Wm Coles Nick Brennan Sally Webb Marilyn Mcmullen Louis Wong
Darani Brown Jason North Marilyn Norman Lesley Collier Ejc Engineering And Project Management Service Leanne O'reilly Sam Smith Paul Vickers Tanveer Kamaruzzaman Peter Heys Farhana Jesmin Samiha Najem Megan North Poppy Coleman Tom Carruthers Brianna Royal Graeme And Barb Lee Tame Anna Cook Anna Cook Judi Bastinwagner
Anonymous Alexandra Gilmour Simon Heffernan Margo Francis Anonymous Ryan Kirkwood Karen Lamont Richard Hamlet Clodagh O'shea Tracey Taylor Marylouise Clifford Rosepeak Kitchens & Joinery Cynthia Wong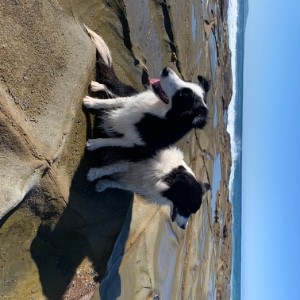 Shaun Hamlet Matt Hardy Lesley Pinter Jodes
Rachel M Jonathon Chalker
Johnny Wu N Chong Karl + Aletha Allen Turrell
Vanessa Gavin Kirsten Lewis Nino Agnesr Ron Kovacs
Emily B Renee Burton
Ying Hang Lee
Garry And Tamara James
Mary Heys Ann Storey Sally Rogan Dave Peter Derbyshire
Peter Naumovski William Healy Tyrah Hausia
Christine Bouwens David Puncochar Matthew Burns John Christopher Val Flight Robert Crowe Daniel Solomon Adam Turrell Kathy Elena Agnese Adam Thomas
Lauren Smith Chris Jackson Lia Challinor Jahmima Keevers-ryles Yemi Penn Ben Pickering Maria Kripa Dsouza Neera Sarah Lucan Mortgages Pty Ltd
Nova Sean Donnelly Jack Donnelly Itravel With Lisa Dodds David Norman Darcie Holmes-smith Pamela Mc Ralph Stevenson Rachel Chapman Vanessa Bowler Rachel Simpson Eliza Keefe Anonymous Karina Beattie Annette Condon
Mandy Makhlouf Desiree Clancy
Mandy Tracey Francis Suzie Coleman Leah Cooper Andrew Green Amy James Lammert Jo Dynon Claire Chow Megan Logue Peter Mcintyre Lorin Pickup Frances A James Crowe Anonymous
Jessica Sheridan Anthea Anonymous
Di Holmes Lea Fay Heddy Lucy Cirillo Megan Martin Fiona Kurtz Elana Coundrelis Holly Davies Polly Lawton Laura Giblett James Blazquez Susan Scott B
Ken Saxby Zach & Jason Darmody Ross Cohen Georgia Rogan
Jeremy Yasmin Alamali Amy Ed Cato Magda Chandra Becsta Ethan Nguyen Jo Withford Leah Cooper Samantha Waterfield Elena Agnese