Thanks for visiting our fundraising page for the Darkness to Daylight Challenge!
Every 1km in the 110km challenge represents on average a woman, child or man's life lost to Domestic and Family Violence. Together we are running through the night to bring Domestic and Family Violence out of the Darkness and into the Daylight.

With your support we can make a difference in the lives of those affected by Domestic and Family Violence, and help end the cycle of violence.
Thank you to our Sponsors Minterellison Peter And Karen Lane Annette Kimmitt Jen Patterson Stephen Knight John Connolly Simon Scott Rod Kimmitt Deb John Minz Richard Murphy Anonymous
Andy Anonymous Daniel Nardia Ricca Deb Mitchell Mm John Potter Sharyn Morrison Adam Connolly Cathy Hood Jonathan Kelp Rosemary Patching
Artie O'shea Anonymous Stephen Kerwin David Connolly Sandra Eckert
Chris O'shea Natalie Bentley Adam Awty Jenni Metcalfe Michael J Murphy Ross Campbell Coolio Mcgee Ballantyne Rhonda Campbell
Anonymous Simon Scott
Ricco Fiona Williams Dianne Jeans Ela Grumetza Nicole Riethmuller Jem Loan Services
Megan Fairweather
Sophie Qu Women's Crisis Support Service Inc. Merrilyn Kortt Bill Ash Anna Lyons Sarah Walters Shane Penfold Tracey Armatys Abdul Tlais Shane Klintworth Anonymous Anonymous
Mum Jeremy Rees Anonymous Angelina Andonovski Dan Williams Timmy Helen Gill Lee Rossetto Glenda Currie
Lauren Moore Jordan Phillips Ivan
Karen Mcgrath Vanessa Mellis Vanessa Mellis Tivon, Lex And Lyla Edwards Bpic Bachie Sweep Winnings Eric Lengyel Toby Walthall Adrian
Anonymous Janine Holland Elise Holmes Anna-maria Lofaro Belinda Pinnow Robert Reed Sonia Hewison Georgia Huxley
Anonymous Angus Paterson Paul Zawetz Anonymous Chanel Fletcher Don Nguyen
Michael O'shea Rose Mackay Pamela Brown Yael Glosser Vanda Mutton Diane Berry Beverley Newbold Helen Barraclough Steven D'emden David Taylor Ruth Marshall Cam & Sez Kevin Sait Misty David A Nunn Denise De Meillon Margare Holden Trianna & Brad Alex Lowe Samuel Watson-will Kirsten Van Der Wal Paul Nommeots-nomm Ally Hijazi Kendall Pearce Zohal Qayum Brody Lansdown Molly Montgomery Jordan Palmer Caitlin Murray Stephanie Kortt Marisha And Mark Kellianne Meagher Alison Gibson Heather Wyeth Heather Smith Leanne Dearlove Jennifer Chow Joel Reid Debbie Penfold Erin Antra Hood Madi Wever Rose Mackay
Morgan Potter
Sharon Iseppi Carly Annells
Hazal Gacka
Ian Lockhart Kerry Gittins Mark Holland Cheryl Kerr Sarah Cahill
Karen Palmer Wayne Fellows Scott Budd Nicole Morgan Tania Fernandes
Teagan Forster Trent Felicity Jamss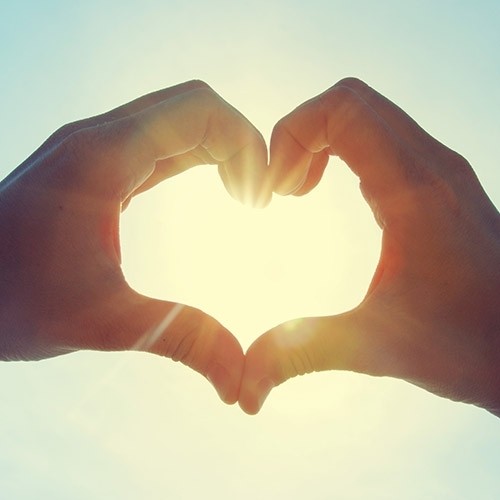 Kianey Joe And Basil Lydia Muniz Nicholas Kortt Andrea Connolly Michael Houghton Kylie Williamson Anonymous Josiane Lengyel Kevin Della Bosca
Jayne Emms Nada And Dragan Radovic Craig Boyle Julia Pallot Moira Sergiacomi Megan Rosemary Andrea Hawkes Em
Revell Norquay Bernie Casper Daniel Sergiacomi Alex Julie Galligan Sandra Di Bartolomeo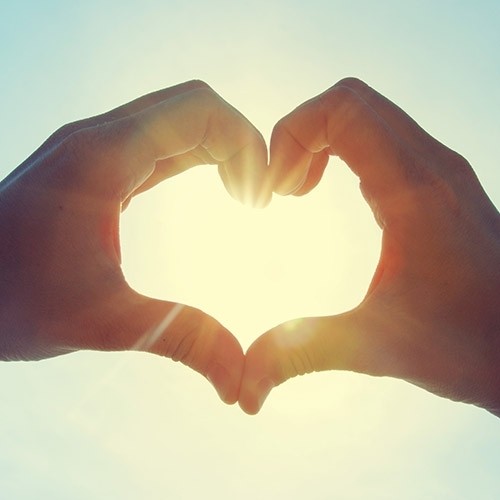 Bianca Innes William Nolan Jandc Christo Ella Susan Milligan Chris, Mel And Ruby
Ian And Louise Anna Chacko Whitney Spooner And Harry Ottley Cathy Lyndon Ed Hooper
Sandra Wischki Mj Starr Maxina And Christina Jane Hedger Jaimie Megan
Stuart Stephens Michelle Nguyen Abbey Mccallum Tom Benham Peter White Claudia Connolly Bella Grazioli Shelby Ezra Ang Ben Mclachlan Steve And Julie Babley Amy Parsons Barbara Cawe Bianca L Olivia Salameh Stacey Bell
Jane Benham Anonymous Chrissie Barraclough Angela Fraser
Teenie Naa Sackey Alice Marsh Laura Hamblin Luke Trimarchi Berta Nagy Alex Neskes James Kleine Courtney Tatchell Hugh Pegler Maisie Hull Lisa Dunn Brett Annells Chris Hey Michelle Bold Michelle Britten
Kristyn Way Connor Taylor Danica Kloppers Ally Mccudden Cal Hughes Mari Mcguire Gigi Dadds Monda Dehaine Paivi Saul Calum Robertson Hazal Taylah Nicholson Myles Rasmussen Kerry Elia Mark Brady Max Allan Allye Charlotte Lane Coen Grumetza Jackie Suzanne Marlow Marguerite
Cecelia Smith Sharon Emma P Lauren Beaumont Lillian Garrett Peter Wheatley Shaz Brickl Anonymous Tomas Rob Law Lana Roland Madeleine Trueman Trinh Le Diana Owens Kristy Jones Tahlia Harris Mariana Cruz Madison Dickfos
Jocelyn Mackenzie-ross Byrnes Rebecca Carley Belinda Pinnow Anonymous Ciara Kimberly Zoglmeyer Anonymous Hannah Janetzki Tenille Black Georgia Potter Amanda Richerson Sarah Cahill Sarah Kirk Anna Badley Torey Rigby
Amanda Ahlburg Katherine Beck Stevie Jess Todd Caitlin Becirevic Hassan Dehaine Samantha Marsh Gary Goldman Robyn Clark Michelle Lesaffre Robert Goodman Sara Kannane Lawaa And Loz Anonymous Paige Freeman Ruth White Lucy Squire
Julia L Stratton Mark G Sue Booth Rhys Broadsmith
Irthe Eddie Dadds Joe Macphail Pat & Missy Benham Anneliese Scamp Nick Schadegg Demi Yates Carmel Chong Anonymous Anonymous Jane Evelyn Grace Nielsen Jas Robert Kerwin Marnie Went Bianca Palmer Anonymous Charlotte Lane
Katherine Giles Ann Power Sally Ross Craig And Bianca Solomon Maz Angela Houghton Anonymous Sarah Carter Jonagem Tan Georgia Nicholson Chelsea Rosevear Lauren Thomson Anonymous Kerrie Woodward Kat Minney Naomi Barber Anonymous Sarah Anonymous Timothy Sergiacomi Anonymous Willa Matchett Lara Ingram Krystal Harlen Jem O'bren Eliza Fitzgerald Elly Kilimann Jessie Street Jarrod Preiksa Hannah Norton Db Arleen Hanks Harry Spence
Jocelyn Mackenzie-ross Anonymous Dalè Karen Ritson Andrea Foggiato Iva Brianna Niebling James Tan Lucinda Sergiacomi Lucinda Sergiacomi Lucinda Sergiacomi Lucinda Sergiacomi Lucinda Sergiacomi Dee-ann Greig Han Ninh Helen Hamberger Ben Whitehead