EPW Darkness 2 Daylight Team 2022
In Australia on average 110 people die from Domestic Violence (DV) every year.
Our Department is participating in Darkness to Daylight (D2D) - a 110km run - where each kilometre represents one of those lives lost. It's a long distance, it's physically and mentally demanding but knowing the funds raised go towards DV prevention makes it all worth it.
I would very much appreciate your support because together we can end DV across our communities. 
Thank you to our Sponsors Anonymous Brian Kearney Donell Greer Lorraine Lazzar Aiden Witting Fiona D'castro Megan Park Richard Meggitt Steve H Antoinette De Santi Karen Gribben Karen Stoddart Anonymous
Tracey Andrew Martin Tammy Tresillian Phil Squire Patrick Sherry Matt Wilke Adriana Witting Allan And Robyn Wallace Amelia Francis Amelia Francis Amelia Smalberger Ian Barry Johanne Litleskare-o'shea James Slater
Dave & Sue Mason
Claire Siermans Alicia Newman Andrea Rae Marlena Price Anu Weerasinghe Joel Harden
Karen Goldie Arthur Wisker
Paul Mcgoulrick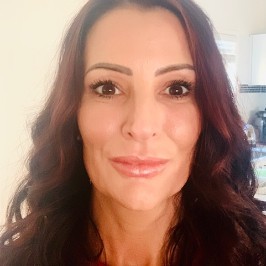 Paola Satriano David Puzniak Maria Kearney Louise Watson Dave Kearney Mareta Aoina Ally Hodges
Garry Clark
Steve Hobson Deb Rapley Kylie Woodford Toni Buckley Steve Hyde Sharon Fielmich Neal & Di Peters Janet Smith Damien Gawler Linda Martin Juliet Cooney Jacqui Nelson Lynne Garde Renee Tunney Shweta Singh Stephen Bell Adam Goodall
Kellie Andrews
Bec W Alison Sullivan Carol Fernandez Liz Rachel Martin Jenny Schmidt
Charlie Mcquillan Anonymous Lisa Machin Tim Quirey Anonymous Russell Mcquarters Sue Stanley Felicity Ivers Anonymous Trish Berlin Meg Macaulay Lisa Flemwell