Thanks for visiting Queensland Rail's fundraising page for the Darkness to Daylight Challenge!
Queensland Rail's involvement in Darkness to Daylight is part of its ongoing commitment to domestic and family violence prevention and raising awareness that violence will not be tolerated in its workplaces or communities.
Every 1km in the 110km challenge represents on average a woman, child or man's life lost to Domestic and Family Violence. Together we are running/walking through the month of October to bring Domestic and Family Violence out of the Darkness and into the Daylight.

With your support we can make a difference in the lives of those affected by Domestic and Family Violence, and help end the cycle of violence.
Thank you to our Sponsors Westray Greg Sewell Forgings Paul Mortimer
Oliver Threlfall Robert Borg Anonymous Queensland Rail Jon Fey Oliver Threlfall Anonymous Sean Massingham
Jo Keen Anne Dove Scott Robson Ben Burger Virginia Kleidon Desley Anonymous Tania Morrison And Patrick Carr Julie Vermeir Peter Pointon Adam Runham
Michelle Riacca Anna Hta Ros Bannerman Indooroopilly Group Elise Young Bryce Mclaren Andrew Phillips Lisa Fielding Katrina Bannerman Jeremy Bick Wayne Coles Karen Sparkes Peter Bodley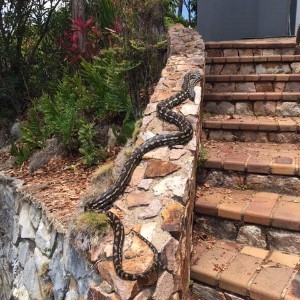 The Owen Family Maggie Godford Jamine Costelloe Diane Sullivan James Skiathitis Kevin Nagle Daniela Reinicke-hawley Irina Falvo Victoria Tago Russell Enever Mez Tago Nigel Jones Anonymous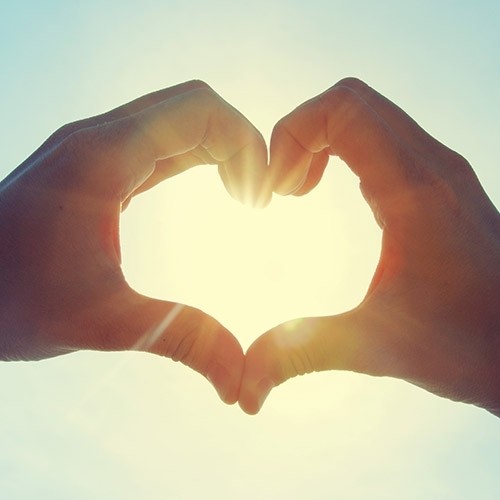 Kylie & Gary . Emma Axen John And Carol Morrison Fyona Ballard Jennifer Daw
Maurice Tauletta Carolyn Deane Danielle Boyle Ben Phillips Philippa Johnston Simon Shannon Michelle O'flynn Luke And Lucy Jordan Keely Kleidon Elaine & Doug Phillips James Garske Kath Thompson-grindall Montanna Banks
Bernadine Tago Andrew Burbridge Troy Kenward Katrina. B.
Katrina Vanthoff Anita Inwood Kaz Watson
Linda Wilkinson
Terry Mcaleese
David Poole
Bumpa
Tuskyn And Mochi Renae Carter Daniel Stilianos Joshua Costelloe Andreas Antoniou
Brendan & Gareth Laura Power
Charlie Colin Baxter
Dilys Lunnon
Chis Pemberton Geoff Everist Geoff Everist Geoff Everist Geoff Everist Seb Robison Robbie Filliponi On-site Services Fnq Anonymous Karen Rollman Robyn Woolway
Lavinia Tony Gorry Theresa Elijah Patton Vicky Leibie Chris Mcgeown Natalie Newell Rienne De Mattia Matthew Phillips
Nia Schuhen
Nia Schuhen Tellie Evans Cherie Cousemacker Claire Fox Maddie Schmid Sarah Fletcher Rachel Groves Amanda Mole Penny Hargie Jane Kingsley Lyndal Dashwood Bevan Hargrave Simone Hudson Leonie Scott Phil Hambly Amanda Stembridge Lisa Taylor Chris Hegarty Isabella Vogel Maryanne Thompson Sharon Anonymous Rodd Mcpherson Bronte Lincoln
Manmeet Bains Lucy Gordon Bec Neilsen Chancie Jessop Ross Robins Nicole Adamson Lisa Ohara Jen Wells: Rawzwellness Laura May Colette Brock Isaac Edmiston Nikita Martinz Zoe Holewa Marna Maas Fiona Dent Clarissa Herbert Chris
Eleanor Hayden Kirsty Nielsen
Anonymous Stephen Ahrens Teddy Proctor
Bronwen Abel Anonymous Mitchell Vanessa Suthers Carole Tucker Laurie Vea Vea Nikita Martinz Karen Wells L Simson Erica Rayner Heather Goodrich Kate Walton Michele Walsh Jack Kenyon Kate Rose Carla Andrew Hughes Jane Hambrecht Anonymous Amanda Hayhoe Esthi Thoma Maria Kelly Nel Dooley Romita Ram Joshua Costelloe Joshua Costelloe Leah Blundell Anonymous Bev Lucy Angela Harvey
Dwyer Leighton Alana Baartz Jason Dean Candy Leung Maddie Bec Munn Anna Nolan Steven Morriss Nia Schuhen Robert Mccartney Tanya Tucker Bob, Char & Linc Jo Bennett Vasquez
Jason Daunt Bradley Wease Antonia Crompton Vincent Ko Jane Hislam C L Teo Meja Heric Brian Pettersen Anonymous Anonymous Jacki Cooney
Fin Katrina Jorgensen
Kellie Dickson Fox Mark Treloar Anonymous Carys Lowis
Brett Prentice Sam Goodier Stevie Tucker (favourite Child Because I Donated First) Greer Mcgowan Nicole Bartlett
Micky Deacon Harrison Diehm Laura Allardyce Tara Morice Charlotte Fey Kristen Dunn
Patricia Nicula Emma Axen Susan Cousemacker Kirsty Hellmech Phillip Tago Nala & Gracie Nala & Grace Neal Mumford Matt Camilleri Anonymous
Lea Jakupovic Sandra Karrasch
Lianne Graham Liam Mckeown Madelene Flanagan Alana Wimmer Rizz Healing Kathryn Curtis Paul White
Fred Woolway Susan Ahrens Taylah Hayhoe Damo Kallie O'connell Ryan Goodingham Ryan Goodingham Ryan Goodingham Ryan Goodingham Anonymous Karen Knight Ellie Campbell Vanessa Suthers Berenice Watier Patricia Nicula