Thanks for visiting Queensland Rail's fundraising page for the Darkness to Daylight Challenge!
Queensland Rail's involvement in Darkness to Daylight is part of its ongoing commitment to domestic and family violence prevention and raising awareness that violence will not be tolerated in its workplaces or communities.
Every 1km in the 110km challenge represents on average a woman, child or man's life lost to Domestic and Family Violence. Together we are running/walking through the month of October to bring Domestic and Family Violence out of the Darkness and into the Daylight.

With your support we can make a difference in the lives of those affected by Domestic and Family Violence, and help end the cycle of violence.
Thank you to our Sponsors Westray Greg Sewell Forgings Paul Mortimer Robert Borg Oliver Threlfall Anonymous Anne Dove Scott Robson Ben Burger Virginia Kleidon Julie Vermeir Peter Pointon Adam Runham Anna Hta Ros Bannerman Elise Young Bryce Mclaren Andrew Phillips Lisa Fielding Katrina Bannerman Jeremy Bick Karen Sparkes Peter Bodley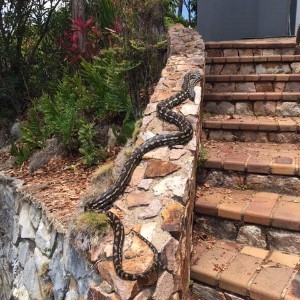 The Owen Family Maggie Godford Diane Sullivan Kevin Nagle Jennifer Daw
Maurice Tauletta Ben Phillips Michelle O'flynn Luke And Lucy Jordan Keely Kleidon Elaine & Doug Phillips James Garske Troy Kenward Katrina. B.
Katrina Vanthoff
Terry Mcaleese Daniel Stilianos
Brendan & Gareth Laura Power
Charlie Colin Baxter
Dilys Lunnon Robbie Filliponi Karen Rollman Robyn Woolway
Lavinia Theresa Elijah Patton Rienne De Mattia Matthew Phillips Sarah Fletcher Rachel Groves Amanda Mole Penny Hargie Jane Kingsley Lyndal Dashwood Bevan Hargrave Simone Hudson Leonie Scott Phil Hambly Anonymous Rodd Mcpherson
Manmeet Bains Lucy Gordon Nicole Adamson Zoe Holewa Marna Maas Fiona Dent
Anonymous
Bronwen Abel Vanessa Suthers Carole Tucker Erica Rayner Heather Goodrich Kate Walton Michele Walsh Kate Rose Andrew Hughes Jane Hambrecht Amanda Hayhoe Esthi Thoma Nel Dooley Leah Blundell Anonymous Lucy Angela Harvey
Dwyer Leighton Alana Baartz Jason Dean Candy Leung Bec Munn Steven Morriss Nia Schuhen Robert Mccartney Tanya Tucker Bob, Char & Linc
Jason Daunt Bradley Wease Antonia Crompton
Kellie Dickson Fox Mark Treloar Carys Lowis
Brett Prentice Sam Goodier Stevie Tucker (favourite Child Because I Donated First) Harrison Diehm Laura Allardyce Tara Morice Charlotte Fey Kristen Dunn
Patricia Nicula Kirsty Hellmech Matt Camilleri Anonymous
Lea Jakupovic Kathryn Curtis Paul White
Fred Woolway Taylah Hayhoe Kallie O'connell Karen Knight Ellie Campbell Vanessa Suthers Berenice Watier Patricia Nicula