Join us in celebration of our 10th year
The gathering point for this year's 10th event will be the City Botanic Gardens at 147 Alice Street, Brisbane.
110km run
The overnight event will start at with a Welcome to Country, event warmup at 6pm, event run at 6.30pm
Tuesday, May 30.
Click here to view the route.
10km event
The 10-kilometre event will start with a warm up at 4.45am and the run at 5.00am
Wednesday, May 31.
Click here to view the route.
3km event
The 3-kilometre event will kick off with a warm up at 5.15am with the run beginning at 5.30am
Wednesday, May 31.
Click here to view the route.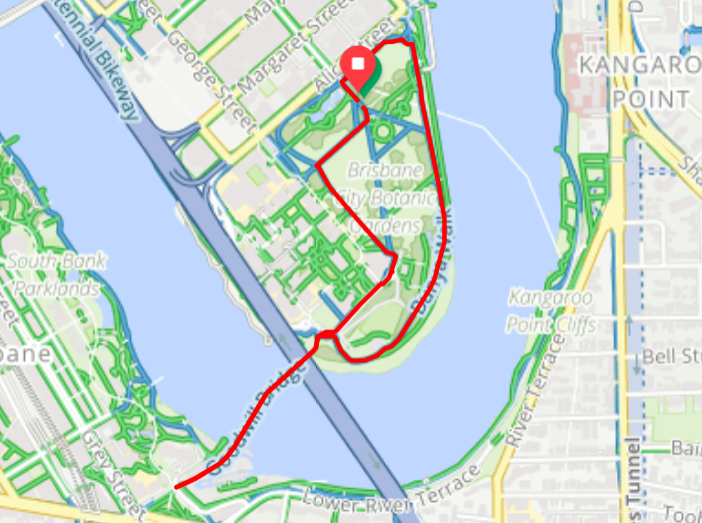 Event completion
The event allows for every ability and capability. There are staggered start times to enable the differing routes and groups to join in. We expect our participants to finish around 6.30-7am.
Breakfast
There'll be healthy menu options available along with food and coffee trucks operating in the area throughout the morning.
Parking
If you're driving in, street parking is available but limited. Wilson Parking at 119 Charlotte Street and Care Park at 53 Charlotte Street are open 24 hours and can be booked online.
To book with Wilson Parking, click here and for Care Park, click here.
Safety and accessibility
Your safety is our biggest concern, and we take all reasonable precautions in managing risks in our staging of this event. All participants are required to agree to our terms and conditions as a condition of entry.
Please note that this event is held at night on public thoroughfares and the course is published (see the links above). There will be security present during the event, but Challenge DV encourages you to contact us to discuss if you have concerns about your personal safety during the event.
Your event packs

– Celebrating our 10

th

year
After you've registered, you'll be sent a registrant commemorative pack with a cap, reflective arm bands and reflective shoelaces. Don't forget to wear them every time you're adding to your tally!
This year, we are celebrating our 10th year by showcasing a Queensland artist.
An original design by artist Rachel Sarra, a First Nations woman from Goreng Goreng Country, appears on a customised Challenge DV T-shirt (in Women's and Men's sizes). The artwork represents individuals and the community coming together to challenge domestic and family violence.
Order your commemorative shirts here or you can buy them at the event (subject to availability).